Nigerian-born Eniola Aluko speaks out on being subjected to 'racial abuse' by her Coach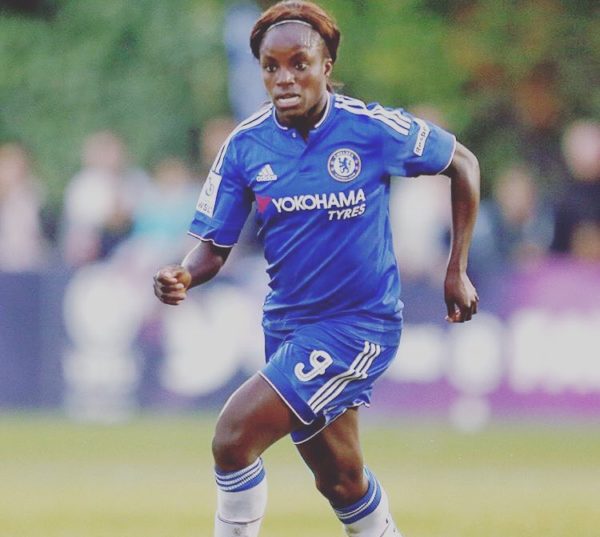 30-year-old Footballer
Eniola Aluko
has spoken publicly for the first time about the "bullying, harassment and discrimination" she says she was subjected to by England head coach
Mark Sampson
.
In her first broadcast interview since details of the controversy emerged earlier this month, she told the
BBC
she was dropped by England just days after she reported Sampson of discrimination despite her being the top goalscorer in last season's
Women's Super League
She added that Sampson made a "racist comment" about her family in Nigeria being infected with the Ebola virus that left her "shocked and intimidated". A report the FA said arose informally and was not included in her complaint which implies Samson was cleared of any wrongdoing.
The FA also insisted her claims of being dropped by the National team was purely coincidental and that all evidence given to the review remained confidential and anonymous.
After the incidence, the Football body reportedly gave her around £80,000 to avoid the threat of an employment tribunal which may disrupt the squad's preparation for the Euro 2017. An offer they insisted was an attempt to avoid disclosure and not to keep Aluko from discussing the facts of the case.
Aluko explained she accepted the money as it equated to what she would have expected to receive had she successfully argued her case at an employment tribunal. She says she had initially lodged a claim and was advised by her lawyer that she had a very good case, but a settlement ensured the confidentiality she had always intended to retain.
She also denied that the payment was to stop her speaking out, explaining: "I did not settle to avoid disruption to the European Championships, I settled on the basis of what I felt I would have achieved at a tribunal."
Aluko says she is speaking out now because there are a lot of half-truths out in the public and it's in the public interest to understand the severity of the case.
She added that it wasn't a bitter, impassioned revenge at the England manager but her experience may have deterred other players from raising concerns in the future.
"If anybody, God forbid, was going through something difficult in the team right now, would they speak out? Judging on what's happened to me over the past few weeks, I don't think they would," she said.
"That is the most damaging thing about this because if you think of a young player, for instance, who wants to play for England in the future – let's say a young black player – she's going to look at this and go: 'If anything ever happens to me, what happened to Eni Aluko? I can't say anything.' That to me is the most heartbreaking thing.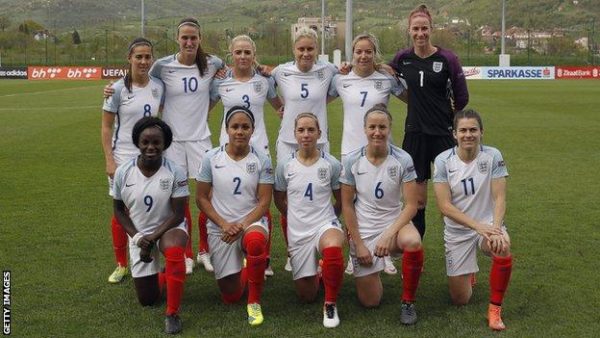 The governing body however published a summary of their findings last week following their investigation in form of a letter sent to Aluko, written by the barrister who conducted the review.
"I do not consider Mark Sampson held a longstanding negative bias against you based on negative racial stereotypes," it said. "Nor do I consider he subjected you to a course of bullying or belittling behaviour."
But it added there were a "number of areas where certain matters could have been handled better" and cited poor communication.
Sampson, 34, who is arguably England's most successful boss, guiding the Lionesses to the semi-finals of both the
2015 World Cup
and
Euro 2017
denied saying those comments. He added that he would be looking to improve his general communication style as suggested by the report.
Following Aluko's interview, football's anti-racism campaign group,
Kick It Out
, called on the FA to undertake a "comprehensive and independent review" of the matter.
Photo Credit: @EniAluko