Channels Television, Arik Air, BrainzNetwork & 56 other Nigerian Companies Listed among London Stock Exchange Group's Fastest Growing Private Businesses in Africa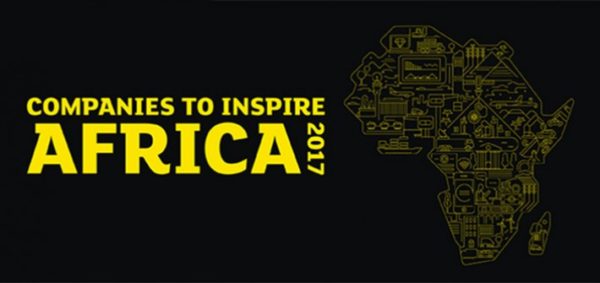 The
London Stock Exchange Group (LSEG)
on Friday launched a report that listed 58 Nigerian companies among the fastest growing private businesses in Africa.
The report published on the LSEG website – www.lseg.com identified 343 companies in 42 African countries.
It described the Nigerian companies, including small business concerns that made the list, as the most exciting and promising.
According to the report, the 58 companies demonstrated the success of Nigeria's efforts to diversify its economy.
The report declared: "Industry is the biggest sector to be represented in Nigeria, with 17 companies featuring on the list."
"This is closely followed by consumer services, where 11 providers have been selected, demonstrating the success of Nigeria's efforts to diversify its economy.''
Prominent among the companies listed by the report are
Beloxxi Industries Limited
, biscuit producers of popular brand
Beloxxi Cream Crackers
.
Also on the list are
Interswitch
, an electronic payment processer,
Channels Television, Arik Air, FAN Milk International
and
CHAMS.
Others are
Mouka Limited
, mattress manufacturers, and
Sigma Pensions
.
The report also listed online marketing concerns such as
Jumia
and
Konga
and
St Nicholas Hospital
in the health sector.
Stand-out countries are:
58 companies from Nigeria
54 from South Africa
50 from Kenya
32 from Morocco
31 from Ghana
21 from Uganda
18 from Côte d'Ivoire
16 from Tanzania
16 from Namibia
14 from Tunisia
12 from Senegal
11 from Madagascar
It quoted LSE International Development Secretary,
Priti Patel
as saying: "LSE's first-ever 'Companies to Inspire Africa' report is proof of the dynamism and vision of the City of London in supporting Africa's growing economies."
"Now is the time for UK businesses to seize the opportunities offered by Africa, and the UK Government is supporting the City of London to become the global financial centre for the developing world."
"This will help Africa industrialise faster, trade more and create millions of jobs, driving the continent forward to a future of prosperity and helping some of the world's poorest countries stand on their own two feet," Patel said.
Xavier Rolet
, Chief Executive, LSEG said: "… For the first time ever, we have identified hundreds of Africa's most inspirational and dynamic private companies."
"The report demonstrates the huge role that small and medium size enterprises are playing as the driving force behind African economies: developing skills, creating high quality jobs and delivering growth."
"London Stock Exchange has made it a mission for over 300 years to support access to growth capital for small and large companies in all parts of the world."
LSEG, according to Rolet, is proud to play its part in this great economic journey by shining a light on Africa's success stories.
Methodology
To build the list of companies in the report, London Stock Exchange Group collated nominations for companies identified as high-growth businesses by PwC, CDC Group and African Development Bank Group as well as development finance institutions, venture capitalists, private equity firms and impact investors. London Stock Exchange Group then combined financial data with other status indicators to establish the list.

Companies must be active and privately held, with headquarters or their primary operations being run out of Africa.

Companies must have demonstrated growth over the past three years. Growth was evaluated in terms of revenues, numbers of employees, operational output or geographic expansion.

Independent company or consolidated group annual revenues must not exceed $1 billion, for the years 2012 – 2015. Revenues are based on the company's audited financial accounts.

Companies' financial accounts must be audited and accredited by a 'Big Four' firm or a local affiliate.