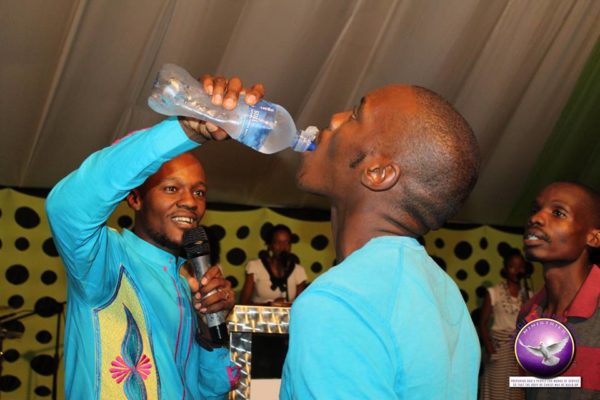 A South African pastor,
Prophet Light Monyeki
of
Grace Living Hope Ministries last Sunday mixed a deadly rat poison with water, and gave his congregants to drink.
According to a post on the church's Facebook Page, the act is to "demonstrate the power of faith". The post added that the pastor drank it first before giving it to his members.
The post read:
HIGH PLACE CONFERENCE [SUPERNATURAL SERVICE]
04 February 2017 (Day 2)
DEMONSTRATION OF POWER- MAN OF GOD MIXED RATTAX (DEADLY POISON) WITH WATER AND CAUSED PEOPLE INCLUDING HIM TO DRINK!!!

The man of God, Prophet Light Monyeki demonstrates power of faith by causing congregants to drink Rattax; deadly poison to show forth their faith. As he was doing that he said "we do not need to proclaim faith because we are believers. If nyope boys can smoke Rattax for more than 8years, who are we? Death has no power over us". Then he declared life from above upon the water mixed with Rattax; and spoke nourishment unto bodies and healing unto the sick. A multitude of congregants voluntarily ran to the front to have a drink of the deadly poison. After declaring nourishment and healing, Prophet Light was the first one to drink.
TO GOD BE THE GLORY
2017: THE YEAR OF THE OPEN DOOR
See photos: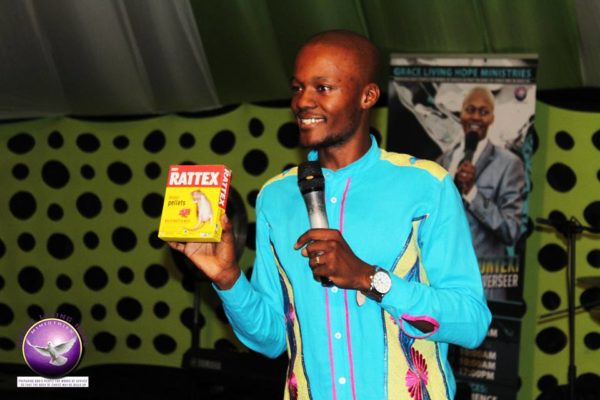 If You Enjoyed This, Take 5 Seconds To Share It